Range (Dual Battery)

​
180 km
Roam Air
We are thrilled to announce the unveiling of the Roam Air, our next-generation electric motorcycle, adapted and designed in detail for the African use-case and with special focus on affordability, functional design and performance. An electric motorcycle tailored for commercial usage such as carrying passengers or cargo with safety at the forefront.
The Roam Air is designed both for urban and rural environments, with years of research and months of development dedicated to building the optimal electric motorcycle for the region. Based on a new updated frame the motorcycle accommodates for a dual battery system. Allowing users to plug their battery into any outlet, and switch a battery out when it is empty to a new fully recharged one, lowering downtime and ensuring continuous driving.
The frame is also engineered to tackle all terrains while also accommodating for a storage compartment in the tank and increased carrying capacity on subframe. With extra features like connectivity, a modern user-interface and many more functions. A new standard for electric motorcycles in Africa.

Cost-Efficient
---
To put it simply, an electric motorcycle is powered by a rechargeable battery instead of petrol. When the battery powers the electric motorcycle it can cut the cost of ownership by up to 60%. This is achieved because the vehicle is virtually maintenance free and charging with electricity is far cheaper than gasoline.

Low Service
---
The Roam Air is fully electric meaning it has no oil, no spark plugs, air filter or timing belts. It doesn't even have a gearbox or clutch, all you need to do is switch it on and ride. This means the motorcycle is almost maintenance free as there is only one moving part, the electric motor. Making it simple for anyone to drive or maintain.

No Emissions
---
The Roam Air has little to no emissions, since it can be charged with renewable energy from the grid or straight from a solar system. The electric motor has no fumes and is silent without compromise on performance. Meaning there is virtually no CO2 emissions or sound pollution in our cities.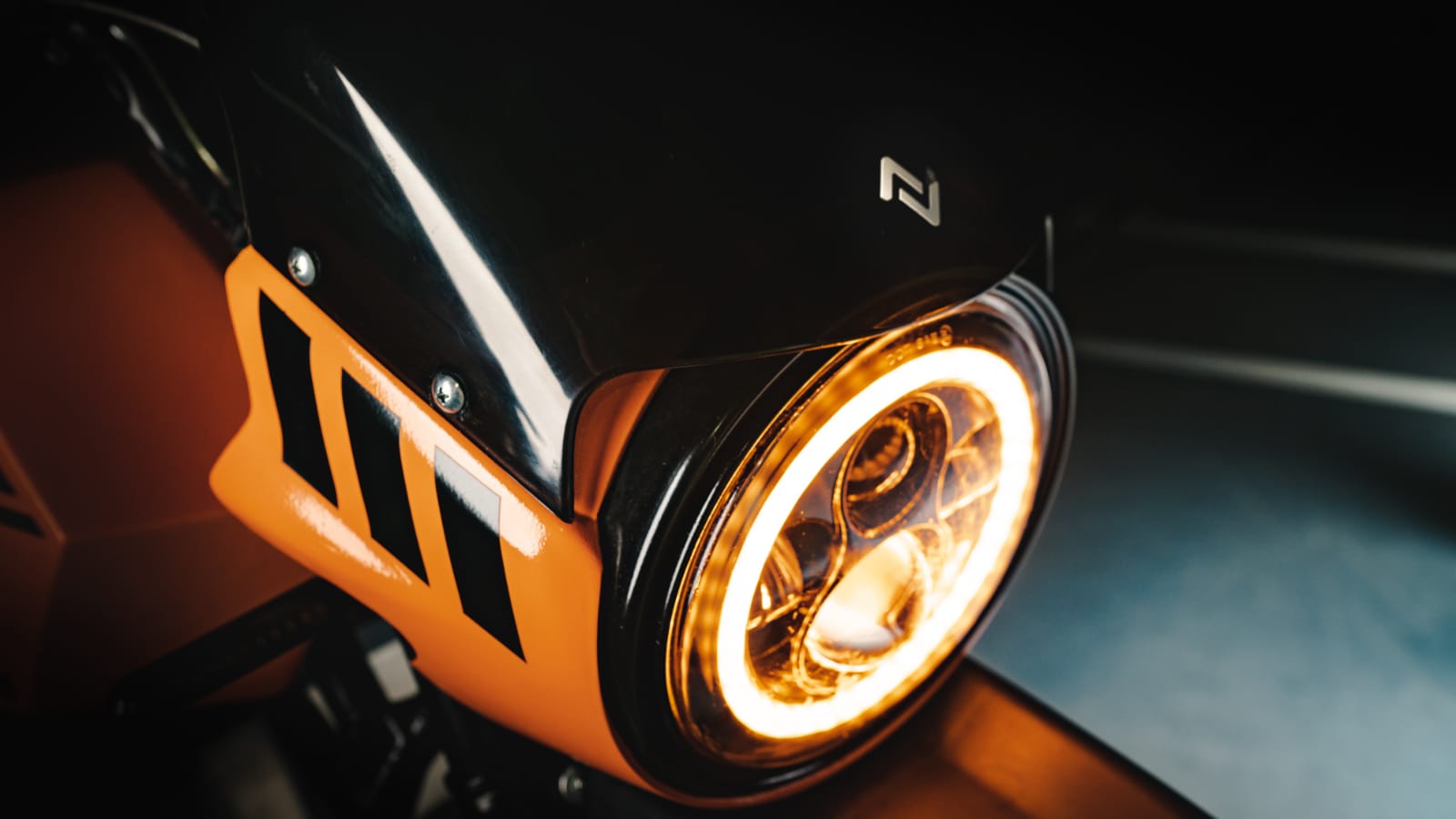 Performance

An electric motor is different from a conventional petrol engine in the way that it has instant torque. This means as soon as you accelerate the power is outputted and acceleration is instant. This means there is great power and speed in the motorcycle, perfect for city or off-road riding. Additionally the motorcycle has no clutch or gears which creates an easier, more intuitive motorcycle that anyone can ride.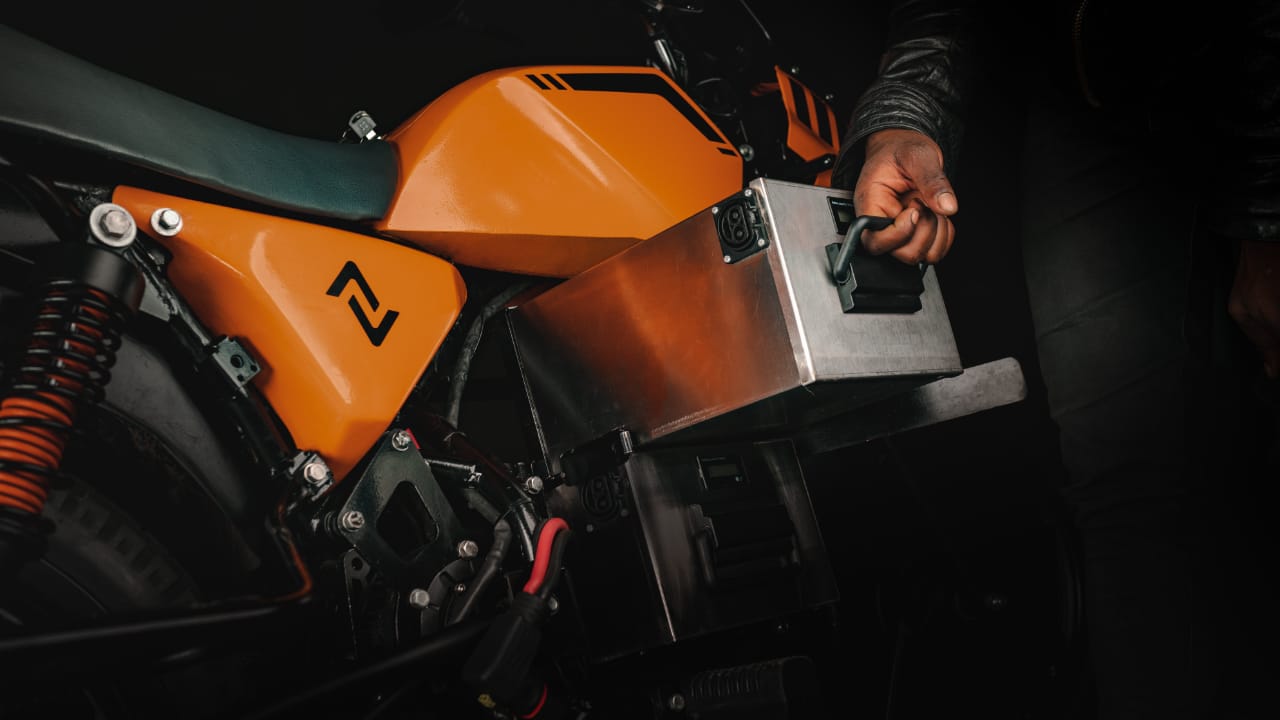 Battery Swapping Compatibility
Our battery swapping system allows you to within 10 seconds swap your empty battery for a fully charged one. This enables you to have an uninterrupted utilisation. ‍ Our swapping system allows for minimal downtime meaning you can bring an extra battery with you which can be swapped at home or at the office. This increases the range and ease of use, solving the drawbacks with range while at the same time enabling clean transport.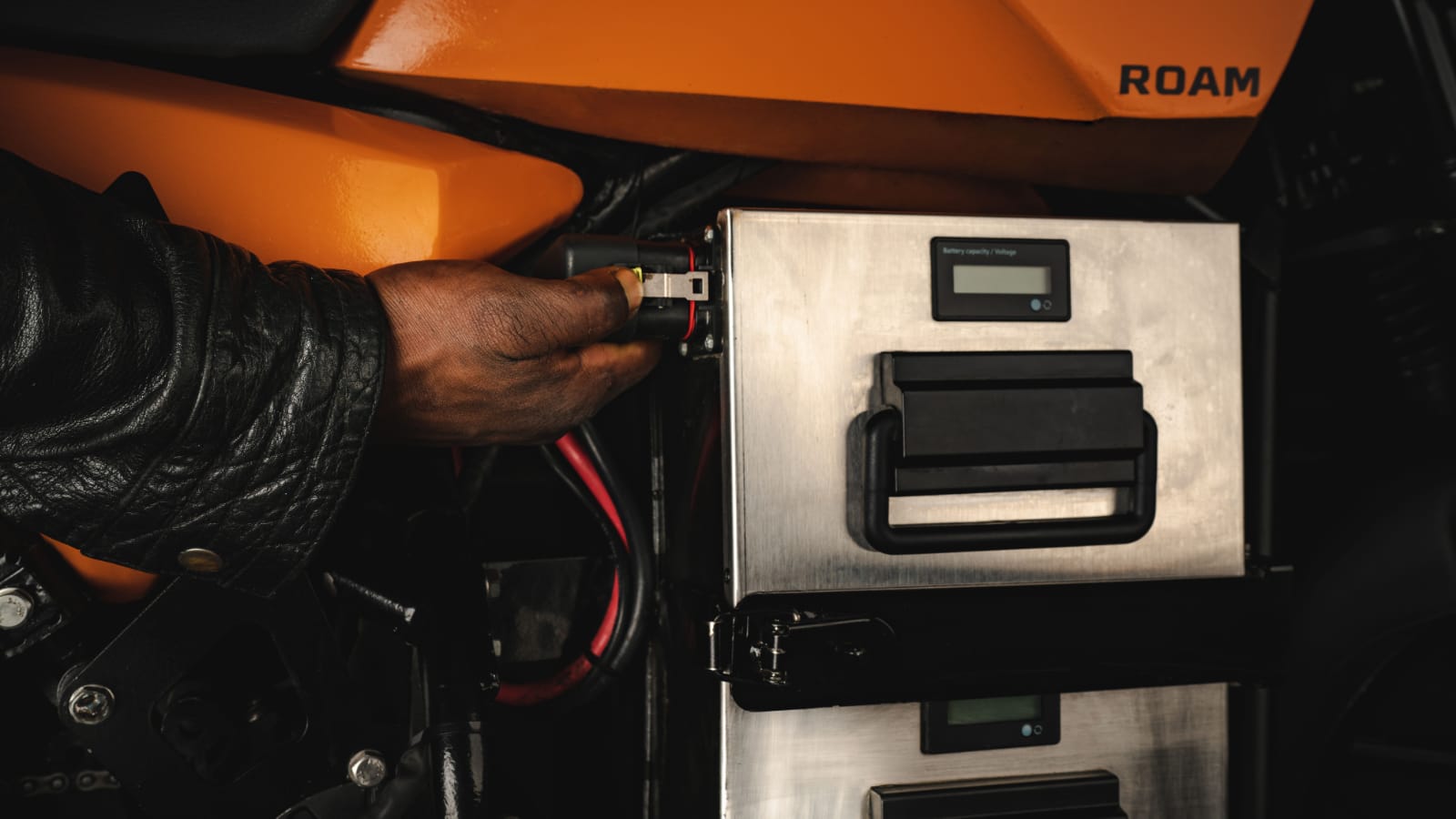 Portable Charging
Every motorcycle comes equipped with a portable charger that can be connected to any wall outlet. The charger is compact so you can bring it with you to top up during your ride or for charging at home over night. Making it easy to bring your battery and charger with you indoors, while leaving your motorcycle parked.